10 Places in Louisville to Hook Up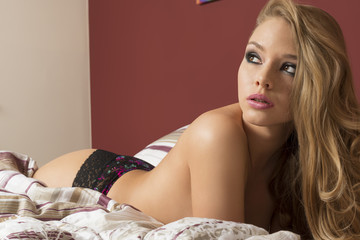 Louisville offers a number of places to hook up. If you are looking for one, then we will give you some options. Nevertheless, since no-size-fits-all, the places mentioned below are not guaranteed to be the best but still do great.
10 Places in Louisville to Hook Up
Let us take car, parks and the like out of the picture. Countless other great places in Louisville are perfect for hook up. Check out the below list.
1. Play – If you are a lover of clean and great music with cool vibe, then this place can be simply perfect. Although it is a little bit pricey, which means you have to save some bucks before going here, it is sure worth it with the place great ambiance. (see their site)
2. Chill Bar Highlands – How about some great music with pretty good DJ and an awesome Martini. Oh! If that is what you are looking for an ideal place to hook up, then this pub will definitely meet your requirements. The music, atmosphere, and staff are all great here.
3. The Post – Do you want some slice of just too delicious pizza? There are lot at The Post – parking on the side, outside seating, great draft selection. This place is often crowded with singles, well, it is simply perfect for singles.
4. Nowhere Bar – Oh! It is not just good for hook up. This is also a great place to show your amazing dancing skills and grab some drinks. Music videos are played on flat screens. The great patio and huge open space is also incredible, not to mention the pool tables and amazing staff.
5. Diamonds Pubs and Billiards – Obviously, if you love playing billiards, you may want to consider this place. Billiards can be an additional entertainment for the night. They also have amazing menu that can satisfy your hungry tummy. See the site
6. Sergio's World Beers – Beer dinners sound excellent, right? This place is also one of the single's favourites. Great food and beers sounds amazing.
7. The Irish Exit – You need to watch out for the Southern Indiana hooligans here, though. But if you prefer 1990s music videos and do not have enough budget to pay for entrance fees to incredible bars, then The Irish Exit can already be a good place to hook up. Their patio is fairly nice and their regular crowd is nice and friendly.
8. Zanzabar – It is considered as the oldest neighbourhood gems in Louisville and the one of best entertainment destinations. There are vintage arcades as well as pinball tournaments. There are also Sunday trivia nights that are extremely entertaining.
9. Commonwealth Tap – Another amazing place to get some beer. Commonwealth Tap has some great selection of beers you surely will love. Get some bottle of beer before hooking up.
10. Galaxie – If you do not have enough money to visit expensive pubs, then this place is a great choice. You can grab great drinks at price less in comparison to some of cocktail bars in the area.
These mentioned places are not only good for hooking up but ideal to have some fun, grab a drink, dance, and even play a game. Most of these places can offer you an incredible entertainment brought to the next level.
Reading suggestion :
Read more tips